Motor and generator services
In 2017 we concluded an agreement for mutual cooperation with ESB Elektrické stroje, a.s., together we provide comprehensive services in the repair of electric motors and generators - electrical and mechanical repairs, from revisions to general repairs of whole machines including complete diagnostics.
E-mail: elektromotory@sammetal.cz
Our company carries out repairs of mechanical parts of electric motors and generators:
renovation of shafts (single pins, bearing surfaces for sliding or rolling bearings, stuffing diameters, rotor packing)
bearing shields (bearing holes for mounting the bearings, stator mounting)
bearing caps and sprayers
bearing houses
cases
At the same time, we apply protection against bearing currents by apllying an insulating coatings on the surface of the bearing surfaces of the shafts or bearing holes in the bearing shields.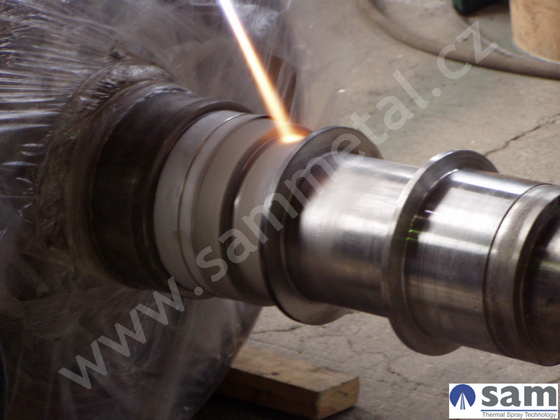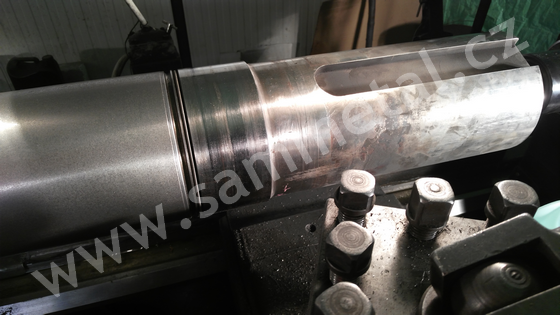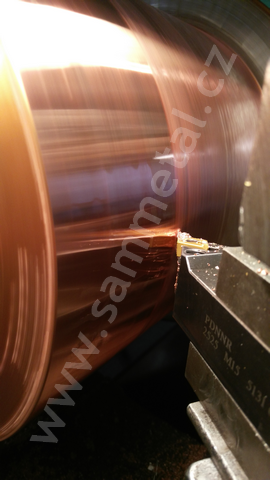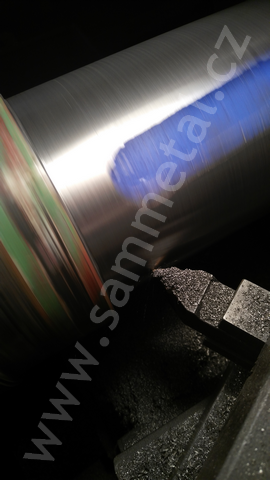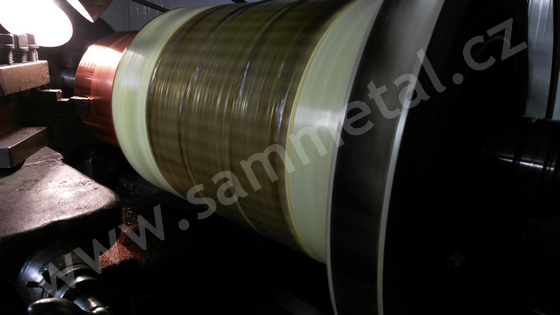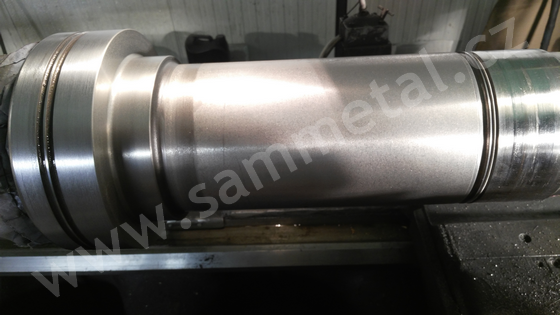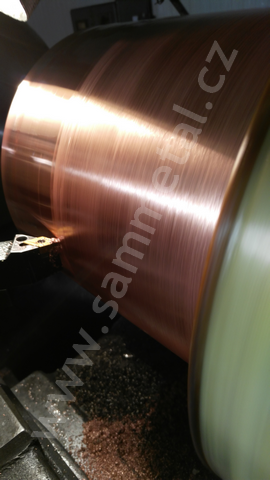 ESB Electricke stroje, a.s. - since 1952 with more than a hundred employees, it is the largest repair company in the Czech Republic in the field of repairs of motors, generators and transformers.The company's extensive production premises and technical facilities, along with the great experience and skill of its employees, enable it to perform machine repairs ranging from simple inspections to general overhauls of entire machines. We also perform diagnostics to electrical machinery.
The company specializes in complex services in the field of repairs of electric rotary machines, motors, generators and frequency converters of various types, outputs and manufacturers. The ESB Testing Unit is capable of performing complete tests of synchronous, asynchronous or DC machines, including magnetic circuit testing, stress tests, idle and short-circuit tests, frequency analysis of vibrations and diagnostics of bearings. If the scope of work allows, ESB also provide general repairs and revisions on site.
ESB provides repairs and revisions of rotating machines: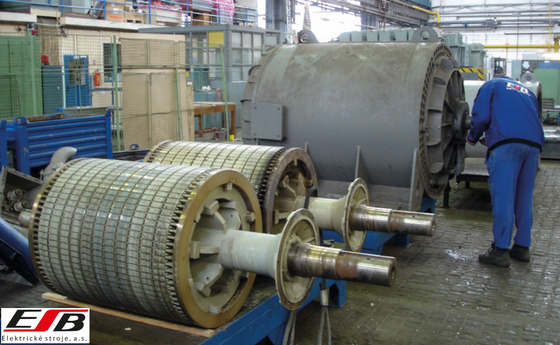 synchronous alternators up to 60 MW air cooled
asynchronous motors with ring and short armature, from 50 kW above
synchronous motors of all power and voltages
drivers of all types
motorgenerators
measurement of mechanical characteristics and electrical parameters on machines, condition assessment and serviceability

putting the device into service
More at ESB Elektrické stroje, a.s.